A competitive, active and systematic equity strategy which aims to deliver higher risk-adjusted returns than the broad global equity market by targeting the low volatility effect.
Boutique, entrepreneurial team backed by supportive parent and strong asset management platform. Support structure enables investment team to stay focused on quantitative portfolio management and research.
A culture of challenge and debate ensures a critical eye is cast over every research initiative. We are students of the market and constantly aim to advance our understanding of market fundamentals, new data sources and techniques, and the complexities of portfolio management on behalf of our clients.
Our systematic investment approach removes personal biases and uncovers blind spots. The process is disciplined and repeatable over time and results in lower volatility than our peer group.
Embedded risk management within our investment process fosters strong risk-adjusted performance outcomes and well-diversified client portfolios.
Based in Asia, we have honed our skill in some of the most inefficient and diverse markets. The team's constant attention to detail while working with raw and "dirty" data to extract investment signals is key in this region and carries over into all other regions in which we invest. This expertise lends to a higher waiting in Asia than most of our peers.
Highly experienced and stable team with a long history of technology-driven, quantitative investing.
Team includes experienced quant developers, who collaborate on building and managing the data and technology platform to support the investment and research activities of the team.
Entrenched investor behaviors and the structure and dynamics of markets give rise to persistent and exploitable market inefficiencies.
A systematic investment approach based on factors is the most effective way to capture value from those inefficiencies.
Markets are dynamic and continual innovation is necessary to maintain strategy performance.
The strategy seeks to have a lower-than-market beta profile and is designed to provide downside protection in negative equity markets, while also participating in up markets.
We aim to achieve low volatility at the portfolio level, rather than to simply own the lowest volatility stocks. This affords us a broader investment universe and helps achieve better portfolio diversification.
We improve the portfolio's characteristics and return profile by screening out the most expensive stocks and those with poor analyst sentiment from our investible universe by using a systematic and quantitative approach to portfolio construction (optimisation).
We systematically construct robust, diversified portfolios taking into account the volatility and correlations across stocks, as well as transaction costs. The team continually monitors portfolio, performance and risk exposures to maintain the integrity of the investment process.

We believe that the quality of corporate governance practices, and how companies manage the environmental and social aspects of their operations, can be material to delivering superior longer-term shareholder value. In acknowledging the importance of ESG issues and given that they may not have been a central focus in financial markets historically, we are committed to making the assessment of ESG factors an explicit part of our research process and have established a dedicated research stream for ESG. Specifically, this research stream is designed to focus on several aspects relating to ESG:
Attempting to identify and validate ESG alpha factors that improve the returns of our strategies
Attempting to identify and validate ESG risk factors that improve the risk of our strategies
Exploring potential ESG-focused products using existing strategies we manage
Ongoing search for new ESG and alternative datasets that may aid the above research
The team also employs a proxy voting policy to add value and protect clients' interests as stakeholders. We believe that quantitative portfolio managers should dedicate their time and effort to managing portfolios and conducting investment strategy research, rather than conducting research in connection with the voting of proxies. As such, an independent third party, Institutional Shareholder Services, has been engaged to provide research and recommendations for when to vote against resolutions.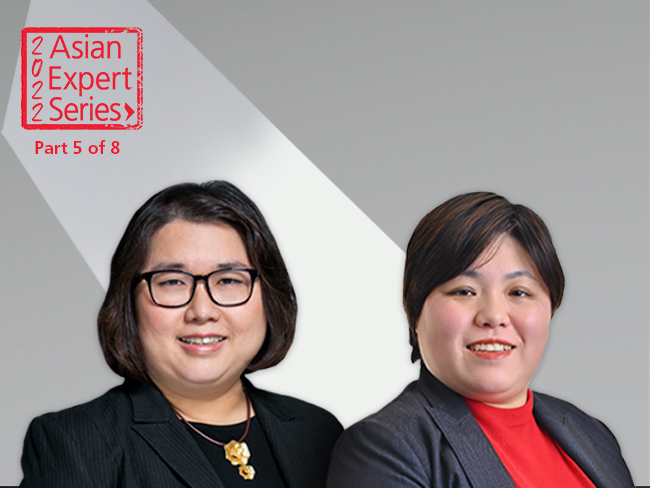 Against an uncertain global economic outlook, a stable income stre ...